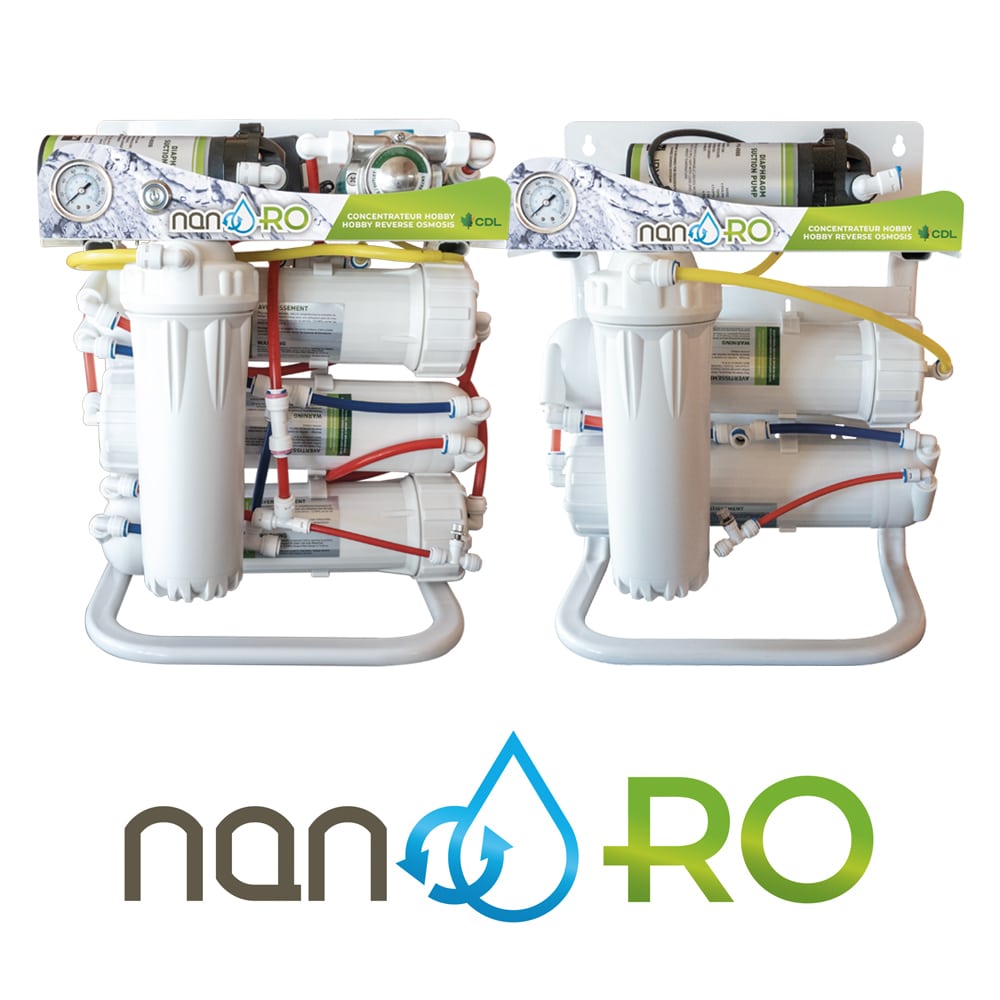 Hobby RO
Nano RO Reverse Osmosis System
Perfect for small producers!
3-membrane model: Ideal for 50 to 150 taps. Very efficient allowing to concentrate 5-6 Brix in the right conditions.
2-membrane model: Ideal for 25 to 75 taps. More affordable model allowing to concentrate from 4-5 Brix.
The CDL 2- or 3-membrane Nano RO is a simple and effective tool for maple and birch sap concentration. Its three-stage prefiltration removes impurities like suspended solids and larger organic matter to better protect membranes and improve overall system performance.
PRE-ORDER YOURS FOR THE NEXT ARRIVAL IN OCTOBER 2021 FOR MAPLE SUGARING SEASON 2022
Product also available for pre-order online.
Ask for a quote ›
81008

REVERSE OSMOSIS SYSTEM WITH 2 MEMBRANES

81013R

REVERSE OSMOSIS SYSTEM WITH RECIRCULATION PUMP AND 3 MEMBRANES
Categories of related products