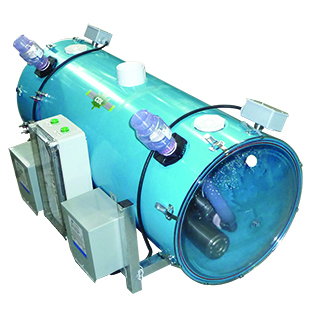 Extractors
Low horizontal extractors
Equipped with a high level of quality pump, CDL low horizontal extractors allow close to the ground or underground entries with long distance water pumping ability while working at high vacuum. It is the best option to make if you want to increase your performance due to their reliability.
Models available from 1/2 HP to 2 x 2 HP
Model 1224ES (12×24, 120V), ideal for 0 up to 1000 taps at 29Hg (picture below).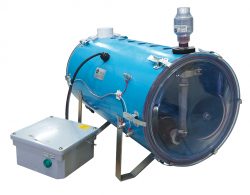 Advantages
New self-cleaning system available!
Very low (only 24" from the ground)
No sap-return in the 5/16".
High quality submersible pump.
No air in the tubing system while extracting sap.
Solves the sap extraction problems caused by pumping at high vacuum.
Ask for a quote ›
1224ES

12″ x 24″ 1 x ½ HP

2024ES2LP

18″ x 24″ 1 x 2 HP Low pressure

1836ES

18″ x 36″ ½ HP

1836ES15

18″ x 36″ 1 ½ HP

2048ES2

18″ x 48″ 2 HP

2048ES2LP

18″ x 48″ 1 x 2 HP Low pressure

2048ES2D

18″ x 48″ 2 x 2 HP

2048ES2DLP

18″ x 48″ 2 x 2 HP Low pressure

0624ES

Submersible conversion kit 0.5HP 240V 1PH

0624ESSC

Submersible conversion kit 0.5HP 240V 1PH

0624ESAS

Submersible conversion kit 0.5HP 240V 1PH

0640ES2

Submersible conversion kit 2.0HP 240V 1PH

0640ES2SC

Submersible conversion kit 2.0HP 240V 1PH

0640ES2AS

Submersible conversion kit 2.0HP 240V 1PH
Categories of related products